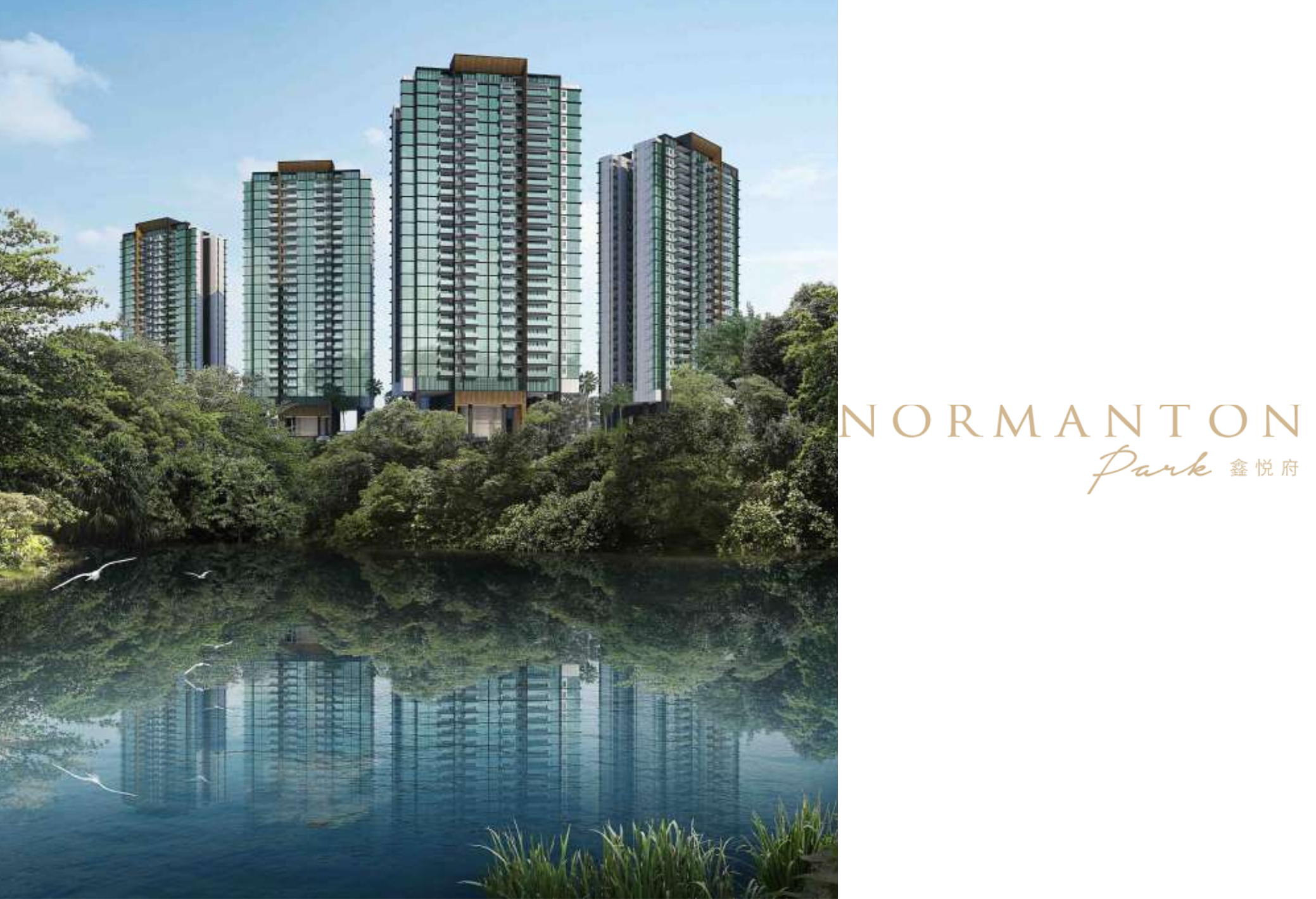 Normanton Park is known as the Garden Home of The City with it large plot of land surrounded by the nature park – Kent Ridge Park.It is located at the land over 6 hectares of land size with more than 100 lifestyle facilities. All the towers are elevated by 19m offering panoramic city/park views (sea view for higher floor, 15 floor and up).
  The development is in Bugis, right in the heart of the Arts and Cultural District and next to the Civic District. It has excellent connectivity with well-established transportation network and will eventually transform into one of the car-lite district of the nation, in accordance to the plans of the authority. It is walking distance to 3 MRT stations (4 min walk to Bugis MRT station, 6 min walk to City Hall MRT station and 8 min walk to Esplanade MRT station). The Central Business District and The Marina Bay Financial District is 2 and 3 MRT stations away respectively. The Orchard Road shopping belt is also just minutes' away.
The residents of the M will also benefit from the wide range of amenities and F&B options round the clock at Bugis and City Hall.
Normanton Park At A Glance
Kingsford Huray Development Pte Ltd
9 blocks of 24 storeys residential units;
22 units Terrace House;
8 commercial shops
Total 1862 residential units
P&T Consultants Pte. Ltd.
P&T Consultants Pte. Ltd.
United Project Consultants Pte. Ltd.
Aecom Cost Consulting & Project Management (S) Pte Ltd
30-38 Middle Road, Singapore
approx 63,593.7sqm (684,522 sqft)
1 Bedroom (484-657sqft, 414units)
1 Bedroom + Study (560-700sqft, 138units)
2 Bedroom (635-797sqft, 276units)
2 Bedroom + Study (829-980sqft, 92units)
2 Bedroom Premium (657-893sqft, 230units)
3 Bedroom (904-1109sqft, 345units)
3 Bedroom Premium (1066-1249sqft, 184units)
4 Bedroom Compact + Study (1195-1346sqft, 23units)
4 Bedroom Premium (1313-1496sqft, 92units)
5 Bedroom (1615-1798sqft, 46units)
Shops (463-1119sqft, 8 units)
Terrace House (2110sqft, 22units)
Normanton Park Location Map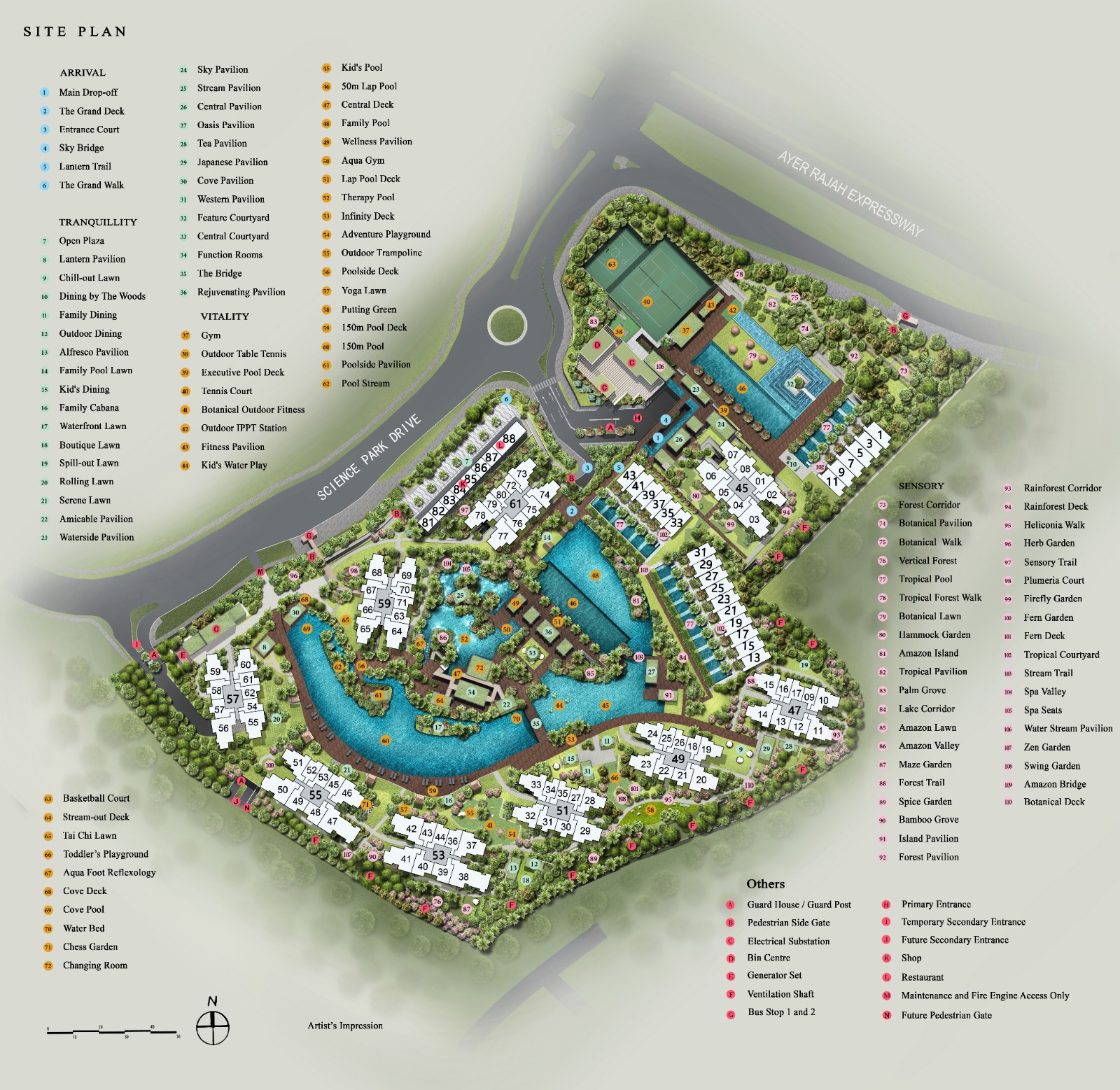 The Most Highly anticipated LARGEST MAJESTIC Develoment In 2021! Price starting from $7XXK Only!
Strategically located at the great potential growth area of RCR! Your iconic home at Nature Metropolis. Right next to the park in the city with 360 Degree unblockked sea view, park view, city view. 
Club M features five configurable function rooms, with The Boardroom to host work meetings and discussions, or have a quiet environment for work and lounging. Residents can also whip up cookies in Bakerzone, stay active at Fitness X, or enjoy a game of Golf Snooker at the clubhouse.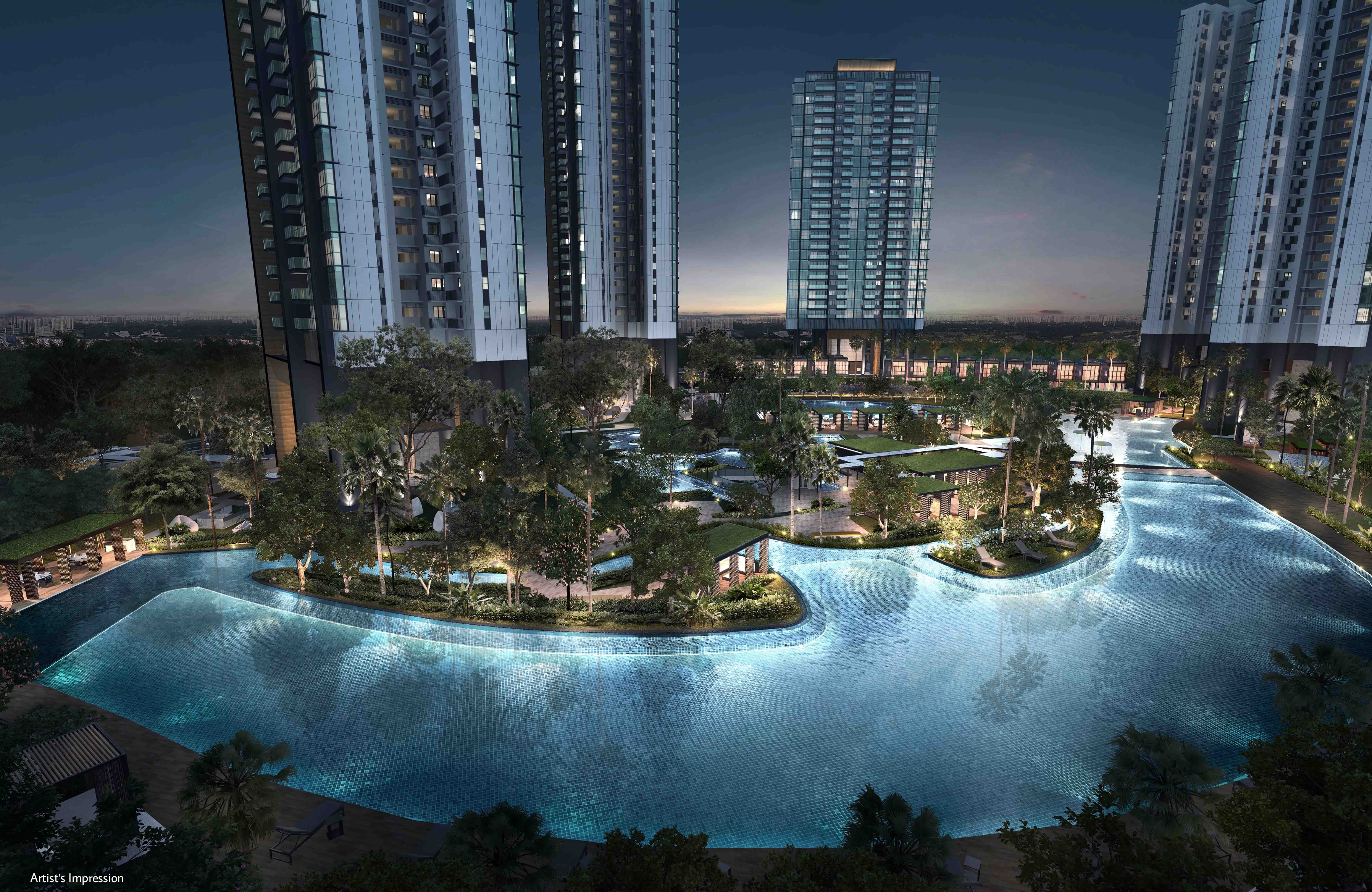 Life is much more intelligent at The M.
Smart Home, Smart Security and Smart Community!
Special Features Found At Home
Dual-use kitchen counter-top to maximise kitchen space
Multi-functional kitchen table for dining and entertaining guests
Sliding wardrobe for customisation of your personal space
Ceiling storage that's the perfect fit for your storage needs
Configurable work station and the freedom to create a setting for productive work and meetings
Integrated table for flexibility of creating more space for your working needs
Create a smart work storage system that gives you more room for business
A conducive work environment free from clutter and distractions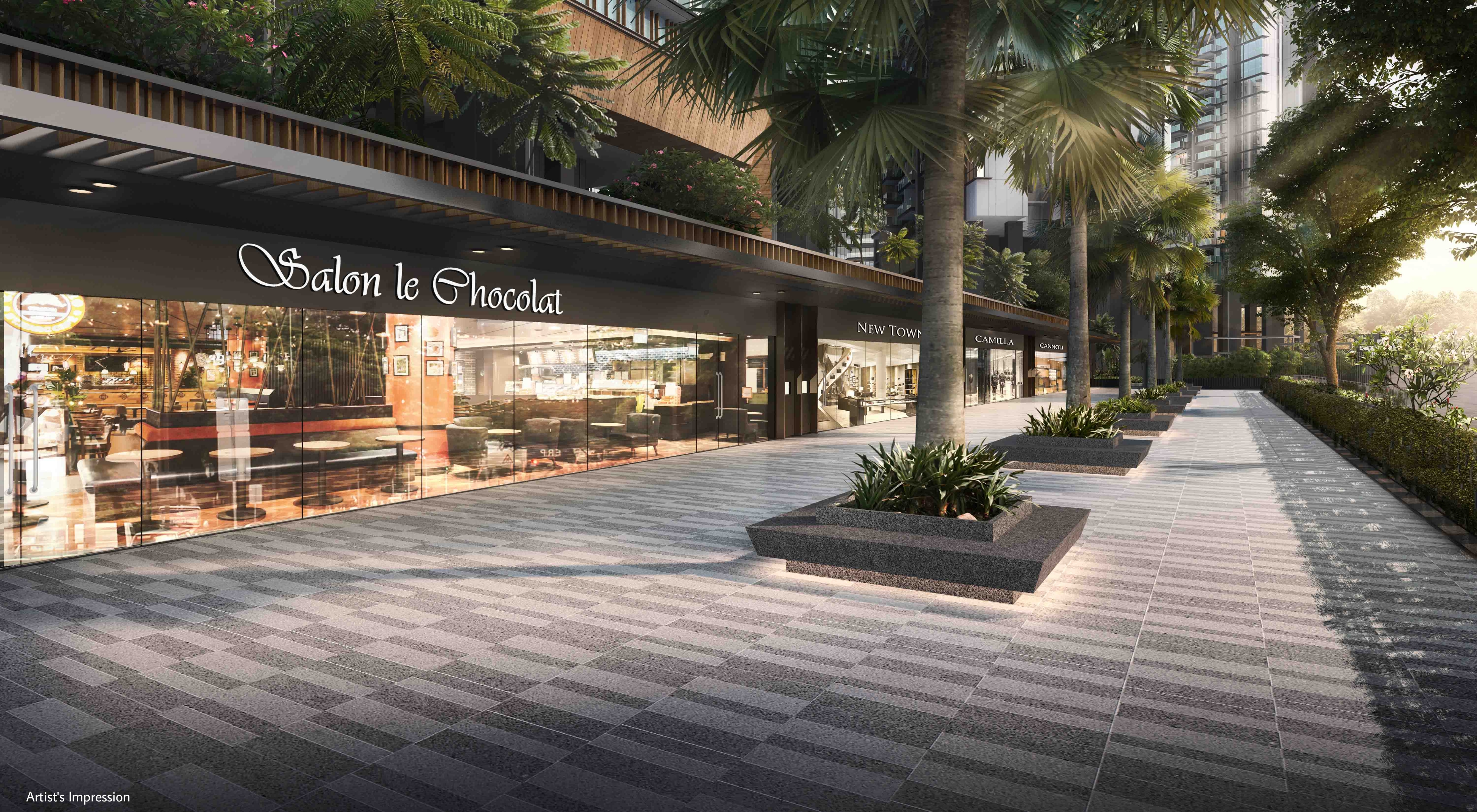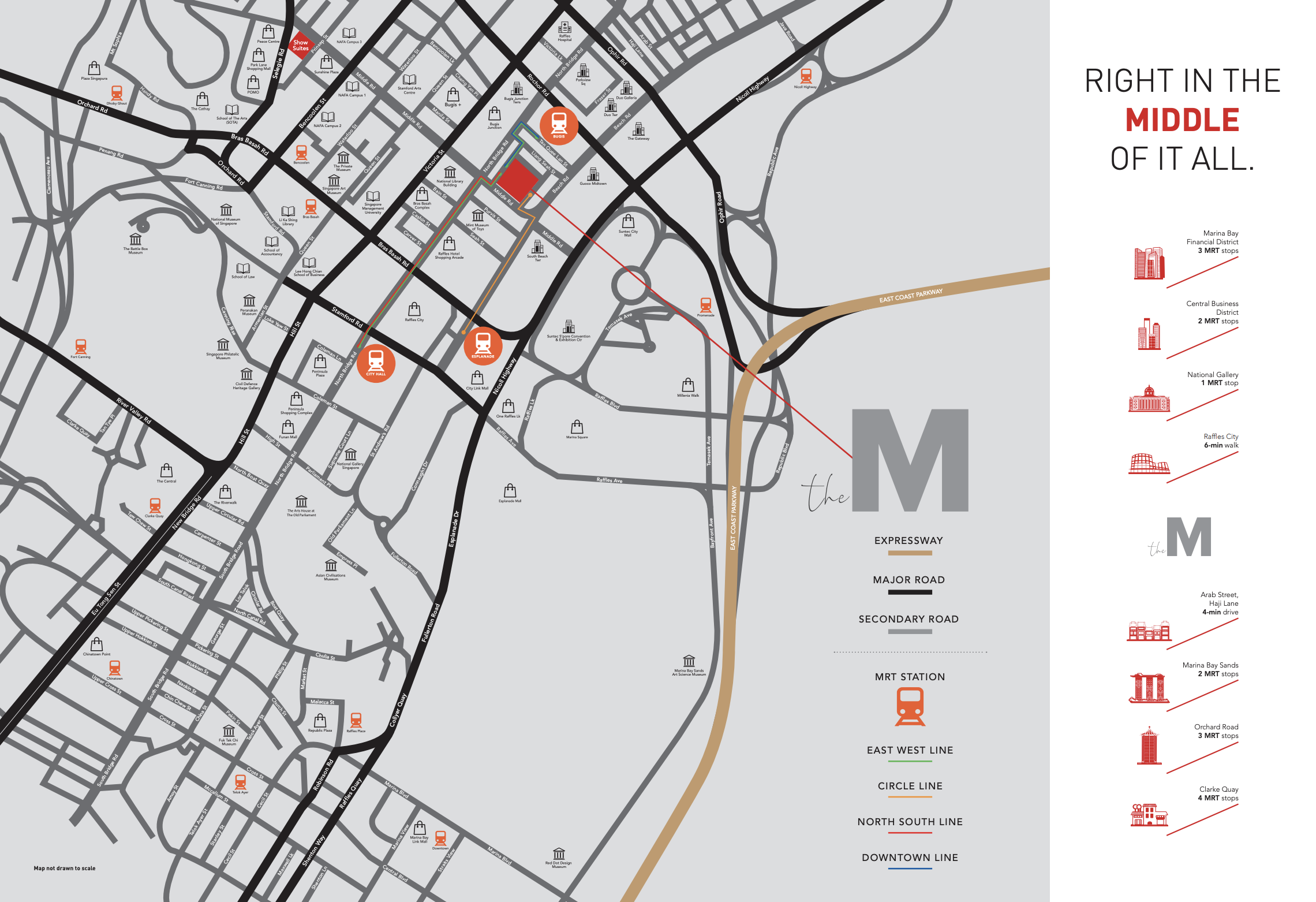 The M Right In The MIDDLE Of It All.
" Magnificent Location "
"Marvellous Connectivity"
" Major Shopping Malls within Reach"
"Mesmerizing City Views "
"Massive Upside Potential "
"MUST BUY!
Register For Your Interest Now!
If you would like to view this new and exciting development, send us a message and book your appointment now!